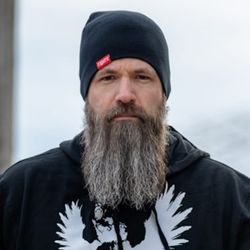 Erik Allen is a podcaster, content creator, and the owner of his media company. He has had a long road to success — jailed at 18 to bankrupt at 21 to enterprises today. Now Erik's helping up-and-coming entrepreneurs and MMA fighters through his podcasts Top Rated MMA and The Erik Allen Show. He also works as a guest speaker and for Printfection's merchandise management platform. Additionally, Erik has worked as the Manager of Customer Success at Palo Alto Networks and Evident.io.
Here's a glimpse of what you'll learn: 
How Erik Allen was able to turn his life around 
What Erik talks about on his two podcasts
The common thread among successful people
In this episode…
Successful entrepreneurs come from all walks of life, but there's something special about an underdog. They're the people who were counted out or dismissed but achieve their dreams. They serve as inspirations and are often the ones who pour the most back into their communities.
For Erik Allen, his life was filled with hardship. From growing up in a broken home to bankruptcy and everything in between, Erik had the cards stacked against him. Now, he's thriving with two podcasts and a media company. He uses his platform to elevate and support others, and now he's here to share his story with you.
Riley Jarvis has Erik Allen on The Sleep for Side Hustlers Podcast to talk about his work, his story, and what the future holds. They discuss Erik's life and the turning points that gave him a second chance. Then, they go into more detail on his career and how he helps up-and-coming entrepreneurs and MMA fighters. Lastly, they touch on some books that are must-reads for any entrepreneur. Stay tuned to hear all this and more!
Resources mentioned in this episode:
Sponsor for this episode…
This episode is sponsored by Sleep For Side Hustlers.
At Sleep For Side Hustlers, we help side hustle entrepreneurs, including rideshare drivers, gig workers, e-commerce store owners, Airbnb hosts, crypto traders, and product flippers, to be more productive and make more money by transforming their sleep with our best-in-class individualized sleep training. 
Riley Jarvis is the CEO and Founder of Sleep For Side Hustlers, with more than seven years of experience studying sleep and biohacking. From his online course to Riley's Executive Sleep Coaching, we have a solution to suit any sleep need you might have.
Do you want to become a productivity machine, make genius business decisions, stop stress, build better relationships, and even ramp up your revenue?
All you need is a good night's sleep. 
Visit https://sleepforsidehustlers.com/ or
email [email protected] to learn more.