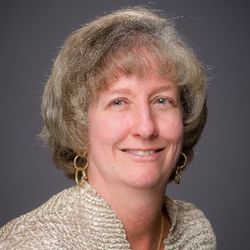 With her passion for struggling entrepreneurs, Sheyenne Kreamer has made a career out of coaching and consulting. She is the Founder of the WeCare Partnerships Network, which is designed to create a supportive community for social impact organizations and individuals alike. Sheyenne has also worked under the name Triangle Solutions Alliance, seeking to create jobs and grow small businesses. She wrote the book Skip the Politics & Create Heaven on Earth and has started her own podcast entitled The Live Your Song Show.
Here's a glimpse of what you'll learn: 
How Sheyenne Kreamer started pouring back into her community
The power of equipping and enabling people to accomplish their goals
Advice for people looking to follow their dreams and passions
What's the difference between entrepreneurship and social entrepreneurship?
The tips that Sheyenne would give to her 20-year-old self
In this episode…
So, you've started your own business, and it's doing well. Both you and your brand are performing and accomplishing the goals you've set. But what now?
Many successful people and businesses expect to sow back into their community in some way or another. Entrepreneurs know the struggle of getting started, which often translates into wanting to help those behind you. Not every organization is a non-profit or a charity, but that doesn't mean you have nothing to offer. Everyone can and should learn how to give back. There is, however, a right way to do it. And that's precisely Sheyenne Kreamer's specialty.
Riley Jarvis interviews Sheyenne Kreamer to hear her thoughts on helping businesses and individuals succeed. She talks about the work she and her husband have done over the years and the specific ways they equip people to follow their passions. They dive deep into advice for entrepreneurs getting started and how you can make your dreams come true. Find out more on this episode of The Sleep For Side Hustlers Podcast!
Resources mentioned in this episode:
Sponsor for this episode…
This episode is sponsored by Sleep For Side Hustlers.
At Sleep For Side Hustlers, we help side hustle entrepreneurs, including rideshare drivers, gig workers, e-commerce store owners, Airbnb hosts, crypto traders, and product flippers, to be more productive and make more money by transforming their sleep with our best-in-class individualized sleep training. 
Riley Jarvis is the CEO and Founder of Sleep For Side Hustlers, with more than seven years of experience studying sleep and biohacking. From his online course to Riley's Executive Sleep Coaching, we have a solution to suit any sleep need you might have.
Do you want to become a productivity machine, make genius business decisions, stop stress, build better relationships, and even ramp up your revenue?
All you need is a good night's sleep. 
Visit https://sleepforsidehustlers.com/ or
email [email protected] to learn more.