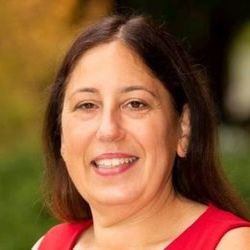 Linda Tilson is the business owner of Learn from Linda Tilson, which specializes in developing interactive, facilitated workshops and personalized one-on-one coaching. Linda is passionate about empowering people in their personal and professional settings and believes that success in life centers around building and nurturing healthy relationships with others.
She is best known for coming up with incredible game-changing insights as a coach. She has a wonderful way of seeing opportunities that are often hiding in plain sight finds creative ways to help people leverage them using her five-step light system.
Here's a glimpse of what you'll learn: 
Linda Tilson shares her professional background and how she transitioned into coaching
The importance of empowerment in people's lives
Linda shares how she helped one client understand that growth is all about mindset
How Linda helped one of her older clients move past and build new relationships after the loss of a spouse
Linda's five-step light system and how it helps her clients move forward
In this episode…
How important is empowerment? For Linda Tilson, empowerment can be that one thing that totally changes your life, no matter what your circumstance. Feeling and believing that you're empowered to do something can change the outcome of a situation. Linda has helped many clients get the results they want by helping them realize just how much power they hold in their hands.
But what holds a person back, and why do so many people struggle to see the things that can truly help them take the next step and move forward?
In this episode of The Sleep for Side Hustlers Podcast, Riley Jarvis talks with Linda Tilson, owner of Learn From Linda Tilson, to talk about empowerment and how much impact it can bring into a person's life. Linda shares how she has helped her clients from various age brackets overcome fear and hesitation. She also discusses her five-step light system and how she uses it to help people leverage opportunities that come their way. Stay tuned.
Resources mentioned in this episode:
Sponsor for this episode…
This episode is sponsored by Sleep For Side Hustlers.
At Sleep For Side Hustlers, we help side hustle entrepreneurs, including rideshare drivers, gig workers, e-commerce store owners, Airbnb hosts, crypto traders, and product flippers, to be more productive and make more money by transforming their sleep with our best-in-class individualized sleep training. 
Riley Jarvis is the CEO and Founder of Sleep For Side Hustlers, with more than seven years of experience studying sleep and biohacking. From his online course to Riley's Executive Sleep Coaching, we have a solution to suit any sleep need you might have.
Do you want to become a productivity machine, make genius business decisions, stop stress, build better relationships, and even ramp up your revenue?
All you need is a good night's sleep. 
Visit https://sleepforsidehustlers.com/ or
email [email protected] to learn more.