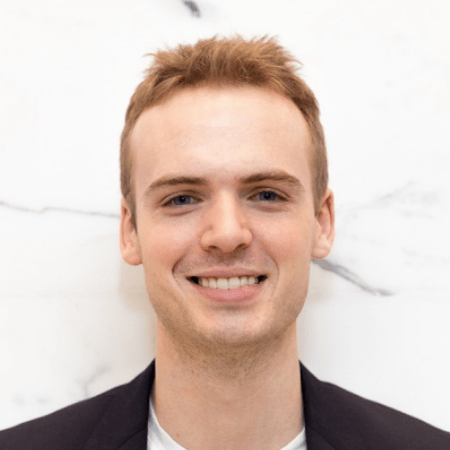 Riley Jarvis is a sleeping guru and the Founder and CEO of Sleep for Side Hustlers. His organization works to help entrepreneurs and side-hustlers alike to get more restful sleep and transform their productivity. He began his own health journey many years ago, diving into research and discovering an innovative approach to sleep training. 
Riley got his start in the finance industry, working as a financial analyst and product expert. He witnessed firsthand the consequences of inadequate sleep and sought to help people like him achieve deeper rest. His book, The Sleep Solution Sleep Book, is an alternative to personal coaching and allows people to start sleeping better on their own terms.
Here's a glimpse of what you'll learn: 
How conventional sleep solutions can do more harm than good
Lifestyle factors that can lead to sleep problems
The role that diet plays in our sleep patterns
Maintaining a calmer, more restful mindset
What you can do while traveling to get proper sleep
Achieving "sleep nirvana" and a better lifestyle
In this episode…
We often try to find the single solution to sleeping better, but it is rarely that simple. There are a multitude of factors that go into proper sleep, many of which are hard to recognize on your own. Leading a better lifestyle starts by unlearning bad habits and establishing new ones. While deeper sleep may be the main benefit, it can lead to a richer life overall. So, where do you begin fixing these problems?
There are a few key components that hinder sleep. Traveling, diet, mindset, screen time, and daily patterns all play a significant role in how we fall asleep each night. Most of us fail to give these areas the consideration that we should, leading to the same problems over and over. Riley Jarvis tackles each of these areas with his clients, helping them improve their overall well-being and livelihood. Now he offers that advice to you.
John Corcoran of Rise25 talks with Riley Jarvis to break down the seven strategies for better sleep. They systematically go through the main inhibitors of real rest and discuss how to replace them with better habits. They cover often-overlooked problems like gut health and underactive thyroids. They even take time to cover recommendations for how people can sleep better while on the road — all of this and more on this episode of The Sleep for Side Hustlers Podcast.
Resources Mentioned in this episode
Sponsor for this episode…
This episode is sponsored by Sleep for Side Hustlers.
At Sleep for Side Hustlers, we help side hustle entrepreneurs, including rideshare drivers, food delivery drivers, Airbnb hosts, Etsy sellers, and other gig workers, to be more productive and make more money by transforming their sleep with our best-in-class individualized sleep training.
Riley Jarvis is the CEO and Founder of Sleep for Side Hustlers with more than seven years of experience studying sleep and biohacking. From his online course to Riley's Executive Sleep Coaching, we have a solution to suit any sleep need you might have.
So, do you want to become a productivity machine, make genius business decisions, stop stress, build better relationships, and even ramp up your revenue?
All you need is a good night's sleep.
Visit https://sleepforsidehustlers.com/ or email [email protected] to learn more.