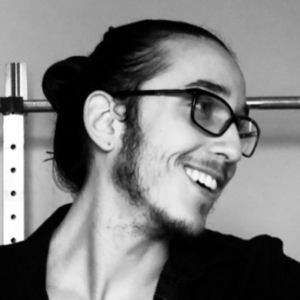 Anthony Rodriguez is an Executive Sleep Consultant at Sleep for Side Hustlers. He guides their sales strategy and lead generation and advises as a sleep expert in his role. He has more than nine years collectively in both holistic health solutions and sales. His approach incorporates active listening to tailor health solutions for his clients. Previously, he has worked as a Fitness Director at LA Fitness and as a Gym Manager at Charter Fitness.
Here's a glimpse of what you'll learn: 
How Anthony Rodriguez started side-hustling and transitioned into his current job
The benefits and disadvantages of different side hustles
What got Anthony into valuing his sleep?
Compounding adverse effects that come from a lack of sleep
Exploring how the power of sleep can improve quality of life
In this episode…
In the debut episode, Riley Jarvis told his story about the transformative power of sleep and how it led him to start The Sleep Consultant. Now, he brings on a partner to the podcast, Anthony Rodriguez.
Anthony is an Executive Sleep Expert at Sleep for Side Hustlers, coming from a background of side-hustling himself. He learned from personal experience the grind and burnout that can come from traditional job apps like Lyft or Instacart. He also worked as a fitness director, understanding the health perspective that comes from irregular or shallow sleep. Now he helps clients overcome some of the same obstacles he experienced in his career. Want to hear his advice?
On this episode of The Sleep For Side Hustlers Podcast, Riley Jarvis interviews Anthony Rodriguez, the Executive Sleep Expert at Sleep for Side Hustlers, to learn about sleep in the life of a side hustler. Anthony goes over his own story and the struggles he faced on the major apps. They then go into the benefits of consistent sleep, the compounding negative effects, and avoiding the burnout that many side hustlers face.
Resources Mentioned in this episode
Sponsor for this episode…
This episode is sponsored by Sleep for Side Hustlers.
At Sleep for Side Hustlers, we help side hustle entrepreneurs, including rideshare drivers, food delivery drivers, Airbnb hosts, Etsy sellers, and other gig workers, to be more productive and make more money by transforming their sleep with our best-in-class individualized sleep training.
Riley Jarvis is the CEO and Founder of Sleep for Side Hustlers with more than seven years of experience studying sleep and biohacking. From his online course to Riley's Executive Sleep Coaching, we have a solution to suit any sleep need you might have.
So, do you want to become a productivity machine, make genius business decisions, stop stress, build better relationships, and even ramp up your revenue?
All you need is a good night's sleep.
Visit https://sleepforsidehustlers.com/ or email [email protected] to learn more.